Finding Intangible Realms
Kasia Clarke
THIS PRINT RELEASE IS NOW CLOSED. PLEASE SIGN UP TO MY EMAIL LIST TO BE THE FIRST TO HEAR ABOUT NEW PRINTS.
In my artistic practice, I create expansive and expressive abstract landscapes that evoke emotional realms rather than depict real places. I intend for them to serve as portals of escapism, inviting you to discover another world.
The layers of marks, shapes, drips, and flecks in my artwork catch your eye and guide it deeper and deeper, allowing you to wander around and explore. My aim is to provide a moment of escape from the here and now, and you can choose where you go!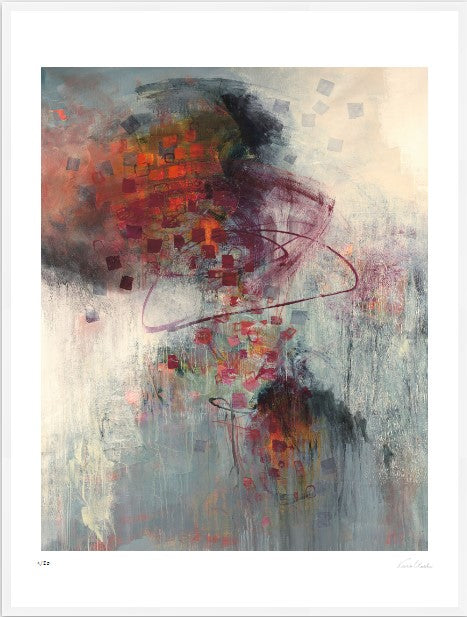 If Time Stood Still (From £95)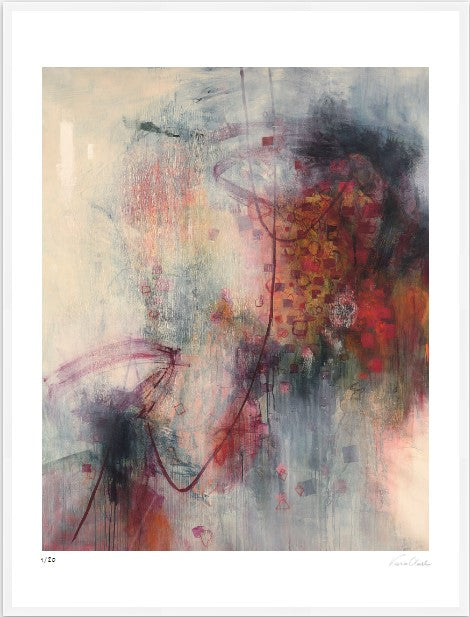 Whispers at twilight (From £95)
FAQ
How long will my prints take to arrive?

Your art prints will be dispatched within 3-5 working days. Delivery to the United States, Canada and Europe will take up to 4 days, to the rest of the world could take up to 10 days. All purchases are sent via tracked & insured shipping services. All purchases are sent via DHL express worldwide couriers.
Are these prints archival?

My fine art prints are designed to last, and are only printed on archival fine art papers using processes that maintain the details of my work. You will not be disappointed, the print is breathtaking and holds the highest details that are contained in the image.
What is the policy on returns?

My prints are made to order, so I cannot accept returns. However if your print is damaged in transit, or in the very unlikely event that it arrives with a defect, it will of course be replaced.
What if my prints gets damaged in transit?

If a print gets damaged in transit I will replace it. I will ask for some images or video of the damage so I can supply this to the shipping service to cover the insurance.
How long will the prints be available for?

Until midnight on 27th November 2023 or until the entire editions are sold out, whichever is the sooner. These prints will not be available again in the future.